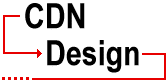 .    
Dynasty Sports & Apparel
2055 28th Street
Grand Rapids, Michigan 49508
email: sales@dynastysports.com

Looking for a place to purchase those hard to find Detroit Red Wings gifts. Visit Dynasty Sports on-line. Here you'll be able to purchase everything from jersey's to collectibles. Site is complete with Shopping Cart Feature and Secure Transaction Processing for credit card orders. Check 'em out!


Steelmasters, Inc.
446 Grandville, SW - Box 185-9
Grand Rapids, MI, USA 49503
email: vanhaitsma@aol.com

Unique building concept uses a metal and wood combination floor joist system that saves time and money.


Tubit - The Horseshoes Game For All Ages is
Manufactured and Distributed by
Faytech, Ltd.
P.O. Box 188, Lowell, MI 49331
email: elsmith@i2k.com


The Michigan Traveler's Companion
Yup, this is where it all began for CDN Design. The MTC offers travel information to those planning a stay in our Great Lake State. Others have tried, but no one has ever been able to duplicate the exposure of this free site dedicated to providing Michigan Travel information. This currently averages over 4,000 users (not hits!) a week. Check out the recent Site Stats to see just how popular of a site this is.